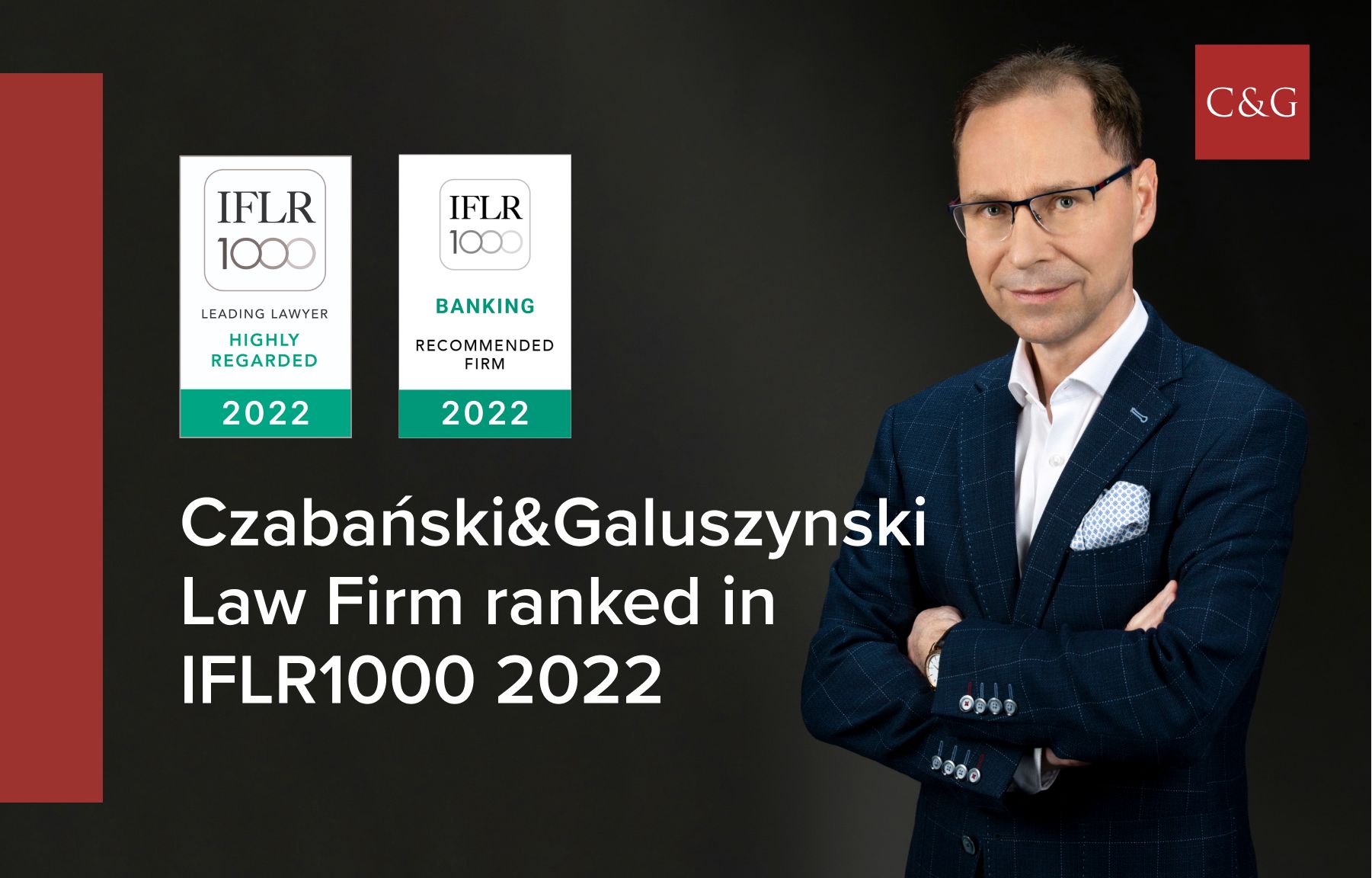 Our Law Firm again with recommendation of IFLR1000 Banking and Finance ranking. In the 2022 edition we received a distinction in the Banking category. Piotr Gałuszyński, Partner of our Firm, has also received a "Higly Regarded" recommendation. This is another ranking of law firms in which we have been recognized this year.
More about the ranking:
"IFLR1000 undertakes qualitative research into law firms and lawyers to inform the publication of annual rankings, ratings and awards, and editorial content.
The company has been producing legal market intelligence since 1990 and remains the only international legal market research brand focused on ranking law firms and lawyers on the basis of financial and corporate transactional work.
Currently IFLR1000 publishes more than 750 practice area law firm rankings and more than 20,000 lawyer ratings across more than 235 jurisdictions – national and regional – globally."