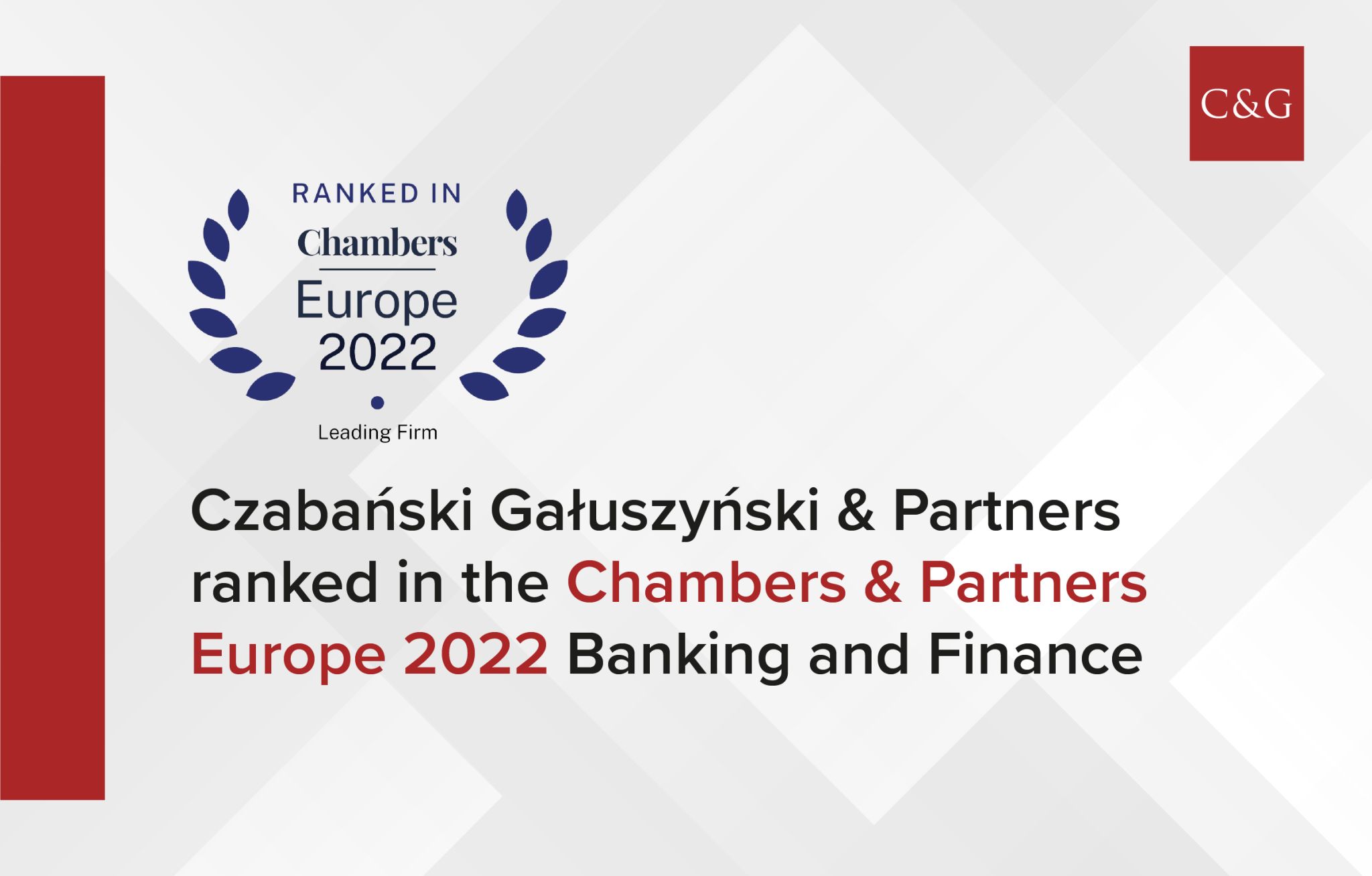 Czabański Gałuszyński & Partners has once again been recognized in the Chambers & Partners Europe ranking. In the 2022 edition we are among the best law firms in Poland in the Banking & Finance specialization (Band 4).
Analysts from Chambers & Partners, who contact clients directly, indicated that the strength of our law firm was "business-oriented approach and availability".
Chambers & Partners' annual ranking is compiled by a team of 200 researchers. Through surveys and client interviews, they analyze the work of law firms and lawyers around the world, taking into account a number of factors, in particular expert experience, quality of client service and cost effectiveness.