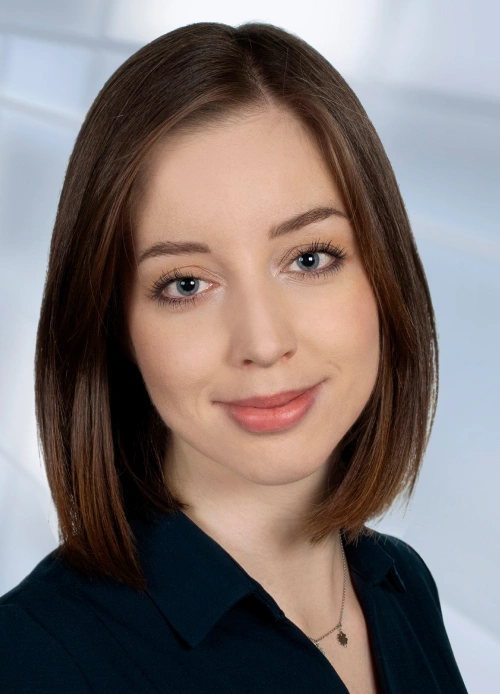 Member of the District Bar Council in Warsaw – Advocate Trainee (2nd year)
Faculty of Law and Administration, University of Warsaw (2018)
Katarzyna specializes in business and commercial law, as well as financial and pharmaceutical law.
After she graduated, she worked for a Warsaw law firm, advising on food and pharmaceutical law issues.
Directly before joining the team, she worked for two years for an international company, specialising in providing comprehensive legal services for entrepreneurs and sales of shelf companies. She also participated in projects concerning, i.a. liquidation, sales of companies, registration proceedings, advising on agreements and providing day-to-day corporate services.
Katarzyna is a graduate of the Faculty of Law and Administration at the University of Warsaw.
Currently, she is a second-year advocate trainee at the District Bar Council in Warsaw.