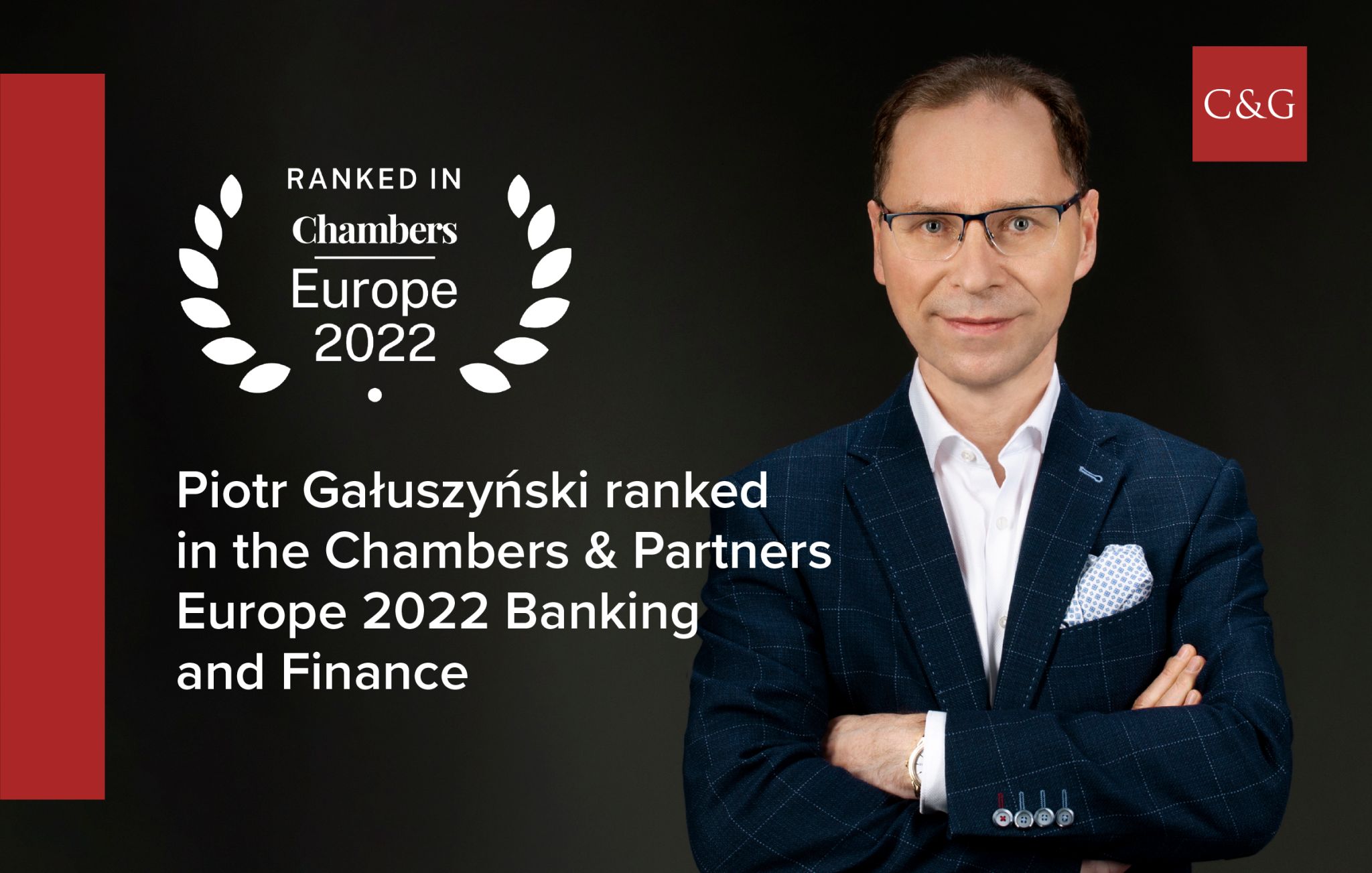 Piotr Gałuszyński, Partner at Czabański Gałuszyński & Partners, has been recognised in Chambers & Partners Europe 2022 in the Banking & Finance specialization (Band 4).
"Piotr Gałuszyński regularly advises on financing deals, including real estate financing and general credit agreements. He usually represents borrowers and also assists domestic and international banks. A client praises his «responsiveness and personal involvement»" – wrote the ranking publisher.
Chambers & Partners' annual ranking is compiled by a team of 200 researchers. Through surveys and client interviews, they analyze the work of law firms and lawyers around the world, taking into account a number of factors, in particular expert experience, quality of client service and cost effectiveness.