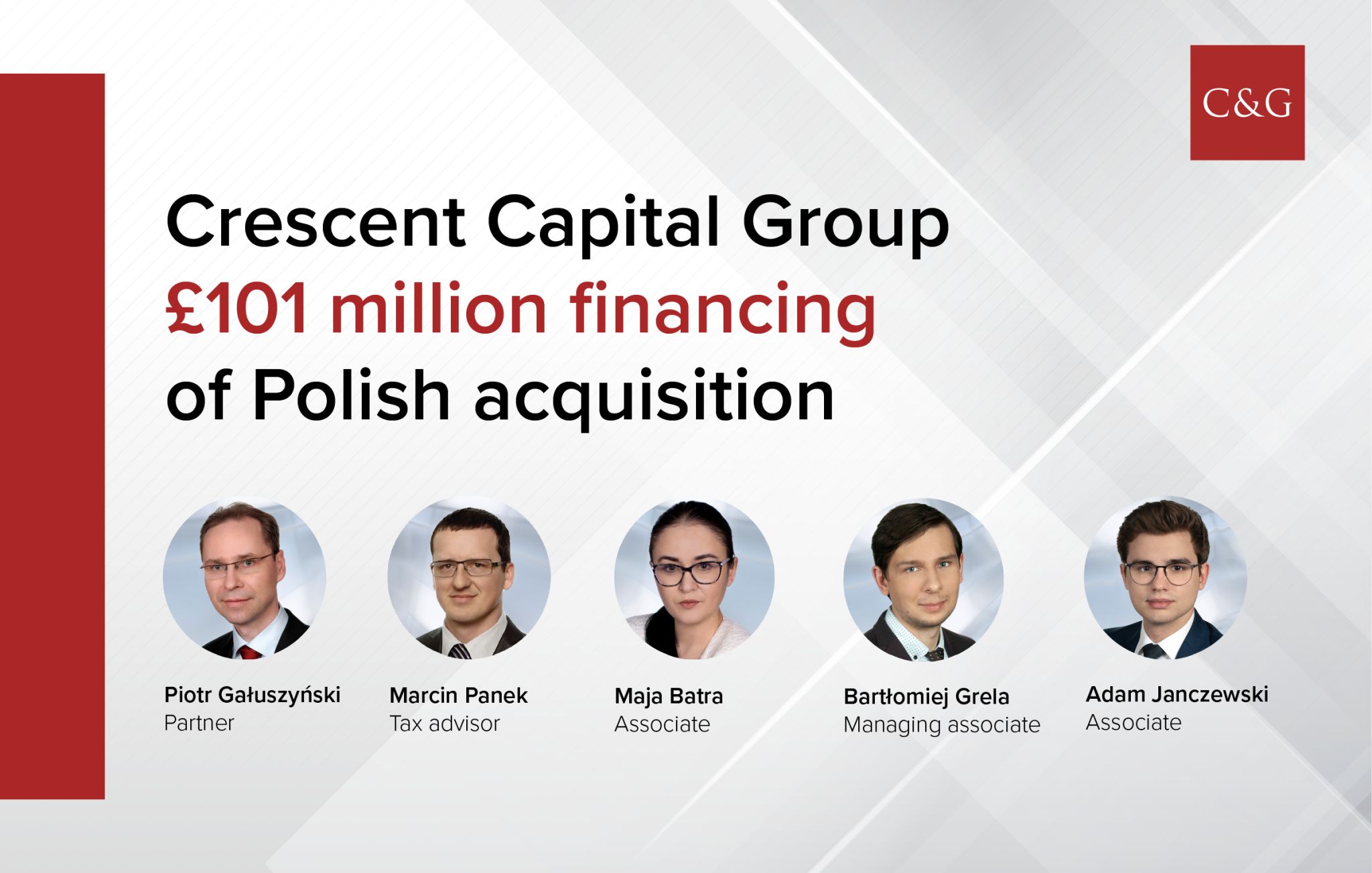 In February 2022, Assisi Pet Care Ltd, a UK-based investment company of Harwood Capital and Peter Mangion, and the owners of Maced, the leader on the meat-based dog snacks market, announced the completion of a transaction incorporating Maced under Assisi's structure.
C&G team advised Crescent Capital Group, which was financing the transaction (£101 million), on the Polish aspects, including drafting and negotiating the Polish law security package for the transaction, and the subsequent accession to the financing, as well as representing the Security Agent in this transaction. Our team lead by Piotr Gałuszyński consisted of Marcin Panek, Bartłomiej Grela, Adam Janczewski and Maja Batra. We were supporting Reed Smith London office, who drafted and negotiated English law documents of the financing and coordinated the work across the jurisdictions.
Crescent Capital Group is a global alternative investment firm focused on below investment grade credit markets with primary strategies that include funds that invest in leveraged loans, high-yield bonds, mezzanine debt, special situations, and distressed securities. The firm has approximately $34 billion of assets under management, and has made investments in over 190 companies since its inception, as well as expanded into the European market with operations based in London. The firm is based in Los Angeles.
Maced is one of the leading producers of meat-based dog treats in Europe. The Company, established in 1993 by Edmund Macionga, offers its products under the Maced and Dogway brands, as well as under private label both domestically and in export.
Maced and its shareholders were advised by DLA Piper and Grant Thornton Poland. Assisi Pet Care was advised by: Clarion, Peterka & Partners, Alvarez & Marsal and RSK Polska.