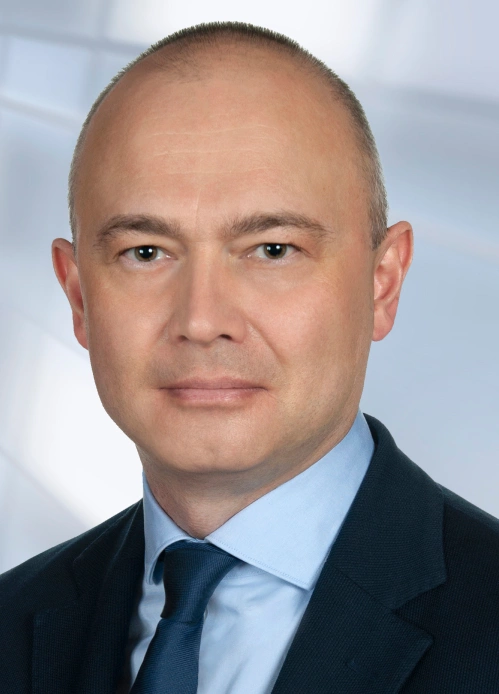 Kyiv National University (Ukraine), Law faculty (1999)
Special courses
Euromoney: Loan Documentation, Vienna (2002);
Structured Finance, London (2003)
Corporate trainings of Raiffeisen group, Citigroup, Swedbank, Commerzbank AG
Ukrainian, English, Russian, basic German
Oleksandr specializes in dispute resolution, Business, Regulatory and Finance law, Corporate and Project structuring, Business Fraud prevention and recovery.
He worked in the National Bank of Ukraine as director of the Registration and Licensing department, chairman of the Qualification Commission and member of the Banking supervision committee. He was responsible for completion of the diagnostics of banks' ownership structures and capital sources, identification of non-transparent ownership structures, sanctioning, evaluation of financial improvement programs of banks. His tasks also included communication with the IMF and the World Bank with regard to fulfillment of the Memorandum of Economic and Financial Policies.
Oleksandr also has experience as executive director for NPL workout and Legal and chairman of the Credit Committee on NPL with Loan portfolio USD 1,5 bln in Bank "Forum" (subsidiary of Commerzbank AG). He worked for other banks in Ukraine (Citibank, Swedbank, Raiffeisenbank, First Ukrainian International Bank), investment company and corporation "Industrial Union of Donbas". He has extensive experience in corporate privatization matters, debt management, legal support to asset management, capital raising and portfolio investments.