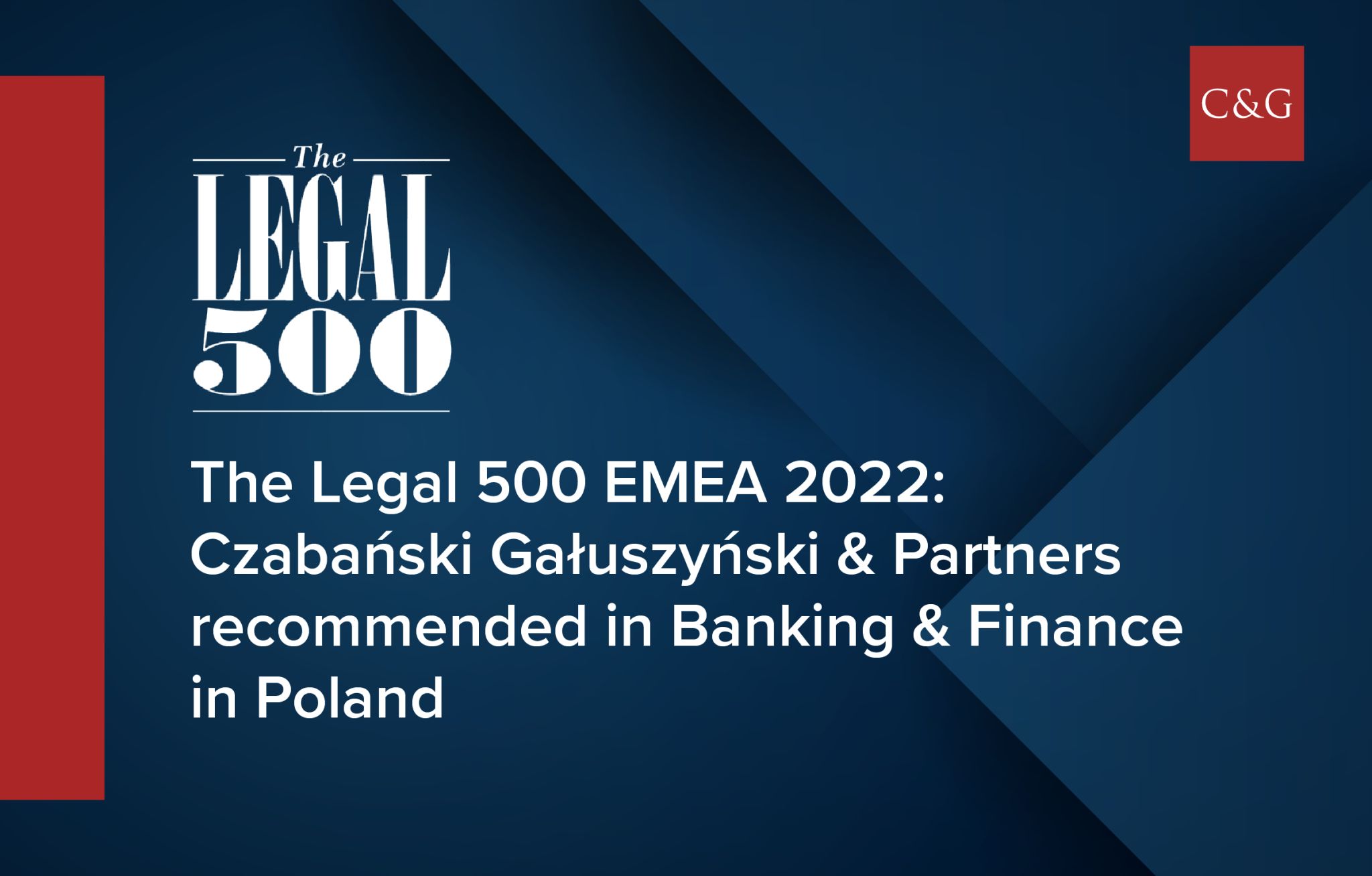 We are pleased to announce that our law firm has once again been ranked in the Legal 500 in the Banking and Finance specialization.
Here is the publisher's commentary on the ranking: "Czabanski Galuszynski & Partners' team garners praise for its «pragmatic, commercially driven, getting-things-done attitude». It advises banks and borrowers on domestic and cross-border finance transactions, with a particular strength in real estate finance. It also regularly handles acquisition finance and project finance transactions, and is increasingly active in the fintech regulatory space. The names to note are co-founding partners Jacek Czabański and Piotr Gałuszyński, with the latter practitioner being noted for his «personal touch and direct involvement».
Testimonials:
«Easy to work with, constructive and collaborative.»
«The most important for us was that all of the work was marked by the partner, who was responsible for day to day contacts, our project and the quality of all work.»"
The following transactions were identified as the most important in our practice:
Advised the borrower, Polskie Górnictwo Naftowe i Gazownictwo SA (PGNiG on a credit agreement up to the total amount of PLN 10 billion.
Advised a consortium of banks, including mBank, Credit Agricole Bank Polska S.A, Powszechna Kasa Oszczędności Bank Polski S.A. on the financing granted to PIAST group in the amount exceeding PLN 130 million.
The Legal 500 has been in publication for 33 years and focuses on recognizing "teams who are providing the most cutting edge and innovative advice to corporate counsel". It is based on feedback from 300,000 clients worldwide, law firm submissions and interviews with leading private practice lawyers.