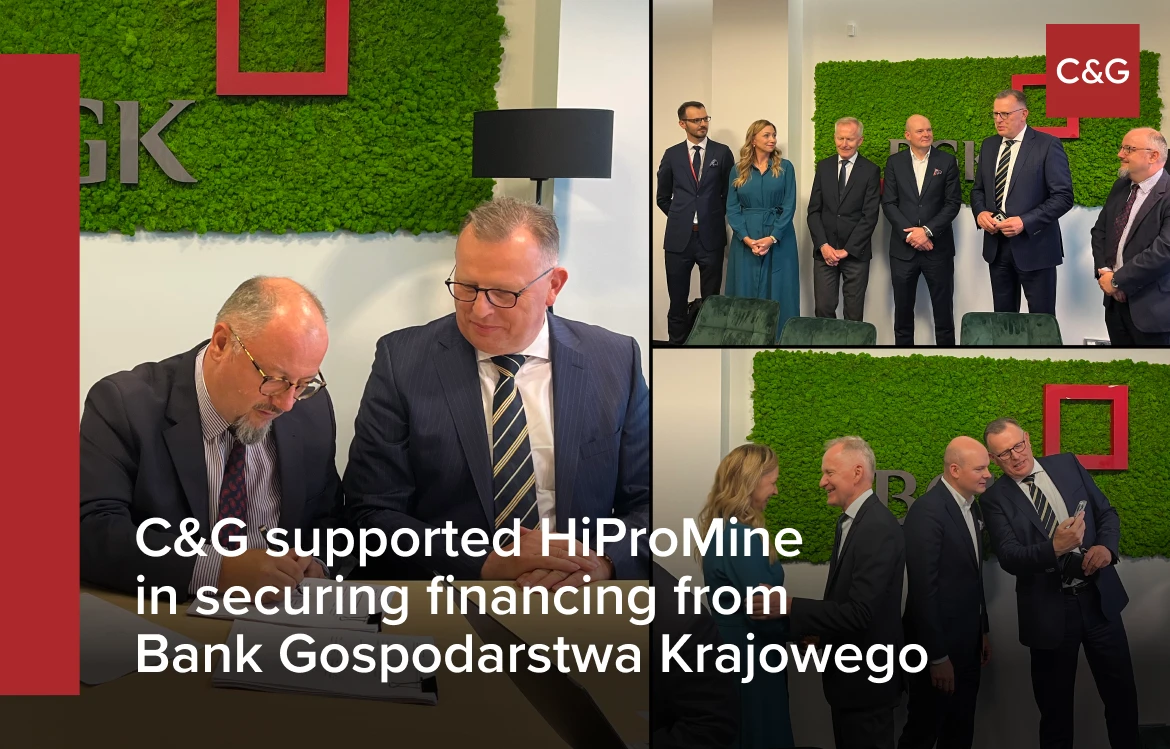 We are proud to announce that Bank Gospodarstwa Krajowego has granted our client, HiProMine, financing for the construction of a new plant for the production of animal feed materials and an Insect Reproduction Genetic Center in the amount of more than 32 million euros, with a total budget of the project exceeding 45 million euros.
Over the past few months we have had the opportunity to support our client in the process of negotiating the transaction documents. In the course of lengthy negotiations, an agreement was reached between many parties to the transaction, which ultimately led to the signing of the documents on Friday, July 28, 2023 at the National Stadium in Warsaw.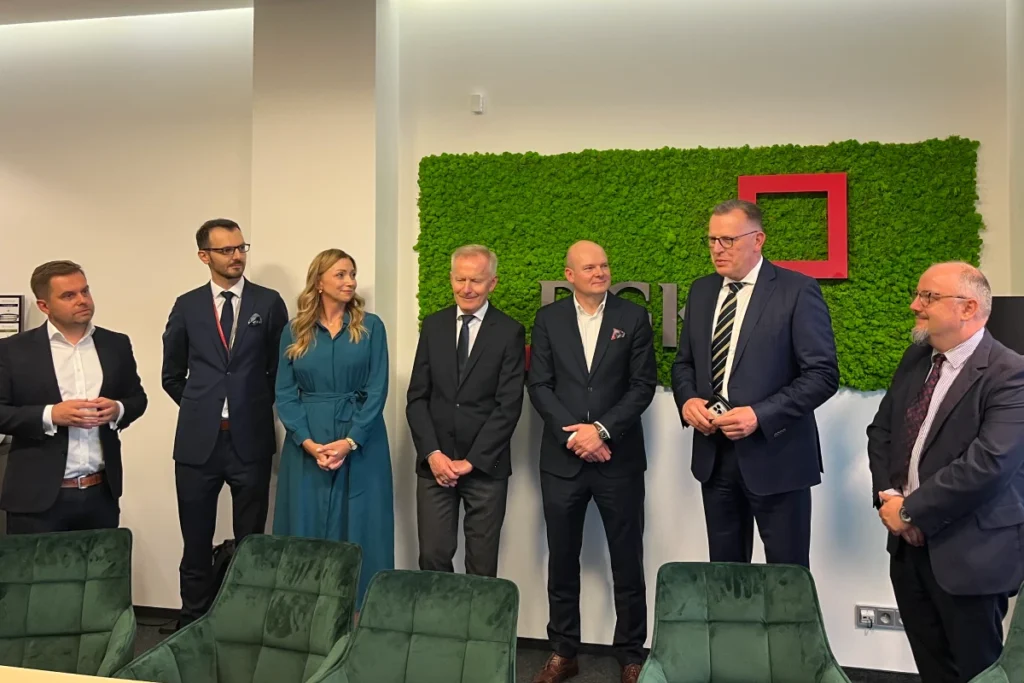 The signing was attended by (from left): Janusz Władyczak – President of KUKE; Jaroslaw Trwoga – BGK; Ewa Nowak – Iskra – BGK; Krzysztof Domarecki – shareholder of HiProMine and Selena FM; Marek Tomczuk – member of BGK's management board; Mariusz Mikołajczak – Financial Director and member of HiProMine's management board; Prof. Damian Józefiak – member of HiProMine's management board.
HiProMine was established in 2015. The company focuses on innovative, proprietary technology for industrial breeding of insects and use of their biomass for production of alternative feed materials (protein, oil) and organic fertilizers on a European scale. The company's product range is mainly aimed at the pet food (pet-food) and feed market for fish farming, as well as livestock and horticulture. The company has full vertical integration of the production process – from its own genetic material to the final product. Production is carried out in a modular model, making it easily scalable. The company debuted on the NewConnect market of the Warsaw Stock Exchange in July 2022.
Bank Gospodarstwa Krajowego is a Polish development bank, which supports Poland's sustainable social and economic development. It finances strategic infrastructure investments, increases Poles' access to housing and stimulates entrepreneurship among Polish companies at home and abroad. BGK supports exports and foreign expansion of Polish companies in 86 markets. It cooperates with business, the public sector, academia and financial institutions. In doing so, it responds to economic needs and undertakes initiatives to promote sustainable development in Poland and internationally.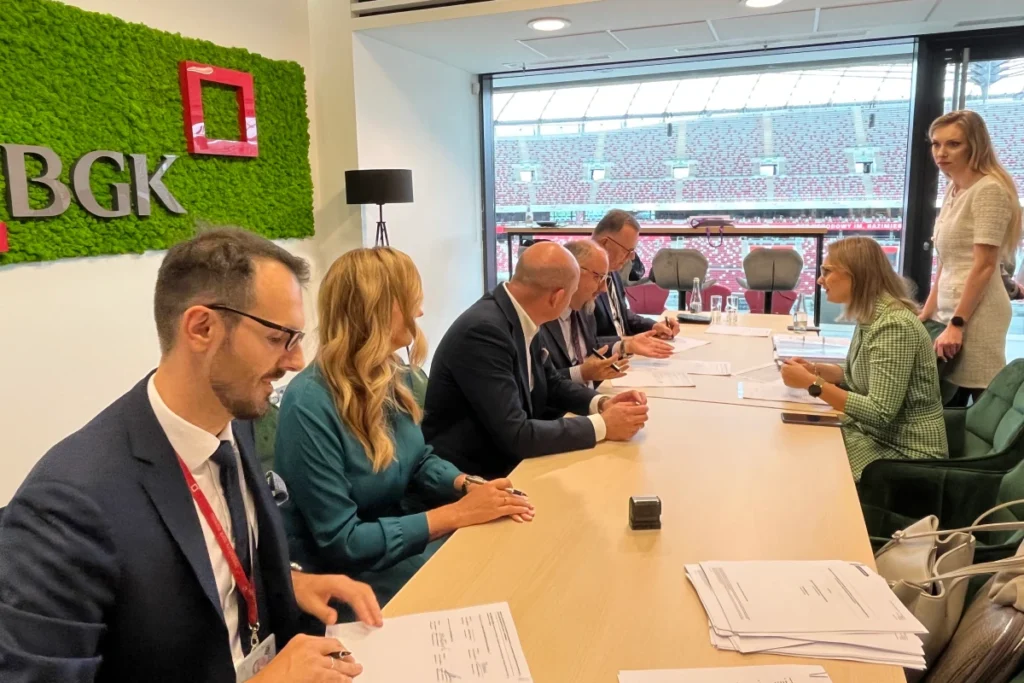 Our team consisted of Piotr Gałuszyński, Adam Janczewski, Katarzyna Pasek and Maja Batra. The borrower was also supported by our group company WhiteRock Monika Jakubaszek-Zwolińska, Bożena Rozwora, Michał Beldzikowski, which provides comprehensive business advisory services. The lender was legally supported by a team of lawyers from Dentons Tomasz Zwoliński, Jakub Zienkiewicz, Dominika Krysiak-Bogdzio, Kamil Bator, to whom we extend our sincere thanks for their fully professional, efficient and effective cooperation on this transaction.
We also extend special thanks and congratulations for completing such a prestigious and innovative deal to the BGK Jarosław Trwoga, Hubert Czupryński, Malgorzata Pryczek, Anna Zięba, Tomasz Mruk, Ewa Nowak – Iskra, Karolina Jagodzińska-Szynkura and HiProMine Krzysztof Domarecki, Michał Pokorski, Damian Józefiak, Mariusz Mikołajczak, Krzysztof Siedlecki teams.
For more information, visit the Newconnect website.
We also invite you to read about the details of the deal on the KUKE website.